Association of Osteomyologists
I am registered and insured through the Association of Osteomyologists.
OSTEOMYOLOGY
BODY MECHANICS
FOR
THE FAMILY
If you would like to learn more about the Association of Osteomyologists please click on their logo.

A Little Bit About the Association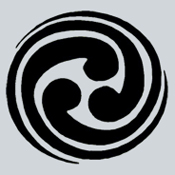 The Association was formed back in 1992 as an umbrella organisation to bring together like minded Professional Practitioners who already hold qualifications of degree status and wished to have a higher level of expertise.
Our name "osteomyologists" describes extly what we do. In Latin the prefix "Osteo" means bone and "Myo" means muscle. We are students of nerve, bone, and muscles, using any discipline available to us, to bring relief and healing to our patients.
The Association's logo depicts different Practitioners starting from various directions and meeting together with one ideal in mind - The interchanging of treatment methods to create the Ultimate Therapist working legally under one Association.